Chapman's Peak Drive is frequently listed as one of "the best" things to do or places to visit in Cape Town, and it is such an iconic experience, destination, and activity that many people include it on their bucket list and simply cannot get enough of it, whether visiting or living here.
"The route starts at the picturesque fishing harbour of Hout Bay and the climb winds steeply up to Chapman's Point, revealing breath-taking views of the sandy bays down below, until the road reaches lower levels again at Noordhoek." Read more on our website here.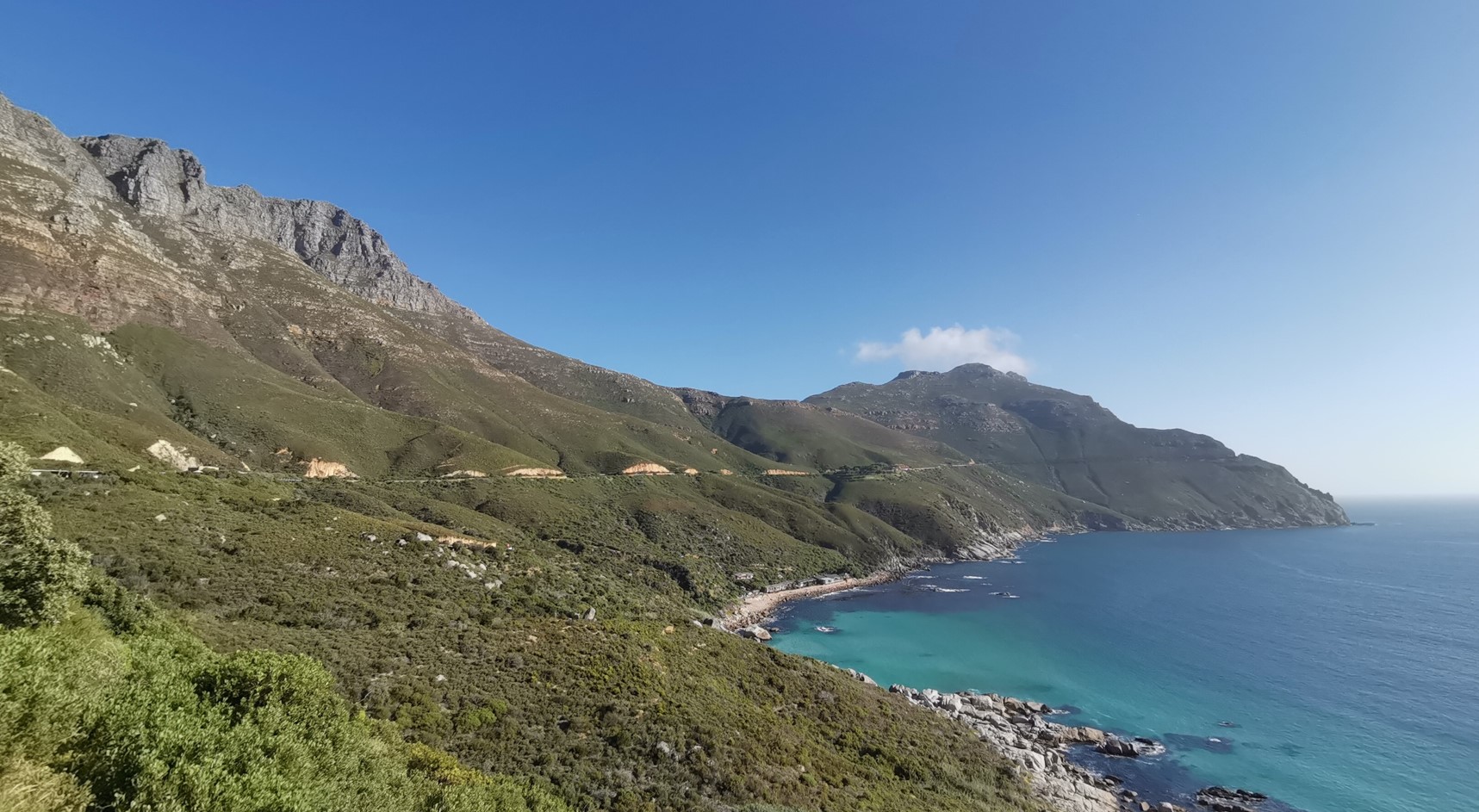 [Image courtesy of I AM CAPE TOWN by Fuad Peters]


Chapman's Peak Drive is more than just a drive to commute, offering frequent users ease of access between Hout Bay and Noordhoek but also for those who like to explore regularly and enjoy the beauty of the Cape Floral Kingdom, coming to use natures gift for fitness, breathing of the freshest air, and exploring the historical value of this iconic space. There is so much to offer that you will want to return more than you thought you would; and if you use Chapmans Peak Drive frequently, there are perks to becoming a frequent user.
During the winter period safety is paramount and we follow a strict road closure protocol. This is guided by triggers activated by high risk weather conditions and linked to specific thresholds such as high wind speed gusts and also the amount of rain within a particular time frame. Thus the road can be closed within seconds and especially from the Hout Bay side once you have passed the electronic signs indicating the open and close notices by the time you reach the toll and you are informed the road has been closed. We do understand that this could be very frustrating but the safety of all users and our team is high on our operational requirements and status. A wind trigger would mean a minimum waiting period of 3 hours to determine whether the road can reopen. A rain trigger minimum wait is 12 hours and a combination of this with at times rock falls and clean up with further safety checks, makes for extended closure times. We thank you for your patience during these times.



[Image courtesy of I AM CAPE TOWN by Fuad Peters]


In order to manage and maintain this valuable asset as well as working closely with partners such as the Government of Western Cape and SANparks as major stakeholders, we are obligated through our contractual agreement and in line with inflation to increase the toll tariffs annually.
The toll tariffs increase from 1 July 2023 to 30 June 2024 are as follows:
Category Tariff Description
Category 1 R40 Motor Bikes
Category 2 R61 Kombi / Minibus / Big 4X4 / Car / Bakkie
Category 3 R245 Midibus / 2 axle truck
Category 4 R613 Tourbus / 3 axle bus
We are happy to confirm that the Minister approved a special rebate for "small delivery vehicles" as from 1 July 2023. This is specifically for vehicles with a double wheel axle like the Kia and Dyna or small delivery vehicles that were previously restricted from Noordhoek. These vehicles will be classified as a Category 2 vehicle and able to travel in both directions from 1 July 2023. Note, they will not be able to register as Frequent Users.

All users of Chapman's Peak Drive are encouraged to drive, enjoy the fresh air and open responsibly with all road users, from cyclists to buses and especially our visitors who might not be familiar with our road rules. Also please ensure no litter or graffiti is left behind.



[Image courtesy of I AM CAPE TOWN by Fuad Peters]